Unexpected Breakfast Company
Mocha decided to join me for breakfast this morning. We discussed the United Nations system and the participation of Non Governmental Organizations in that community. We also reflected on global spirituality and how that affects particular interest groups these days.
In addition, we explored her rejection issues arising from her halitosis condition, and the possibility of me trimming her toenails today.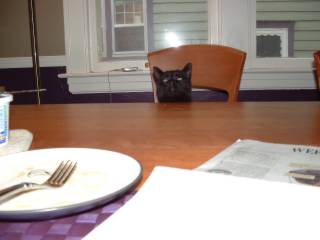 Breakfast With Mocha2
closeup