The Camping Adventures of Captainwow
We went camping this weekend and as promised, Captainwow went along too. We really enjoyed showing him the North Woods and he seemed to love the fresh air and scenery.
Here are some of his favorite vacation photos:
Captainwow has a terrific attitude.. after the frustration of trying to set up the tent by himself, (he insisted) he was clearly confused, but we found him amid the chaos with a smile on his face anyway.
We almost didn't hear his cries for help as we were trying desperately to clean dog poop off of Amazing Man's running shoe.
Captainwow understands the value of good exercise. He lets us know when he's ready for a walk.
Time for S'mores!
Packing up to go home was a bit of a challenge - the sleeping bag got the best of him.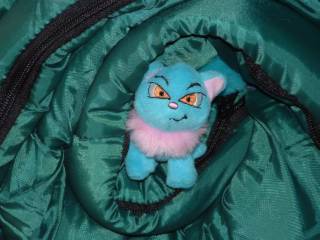 We were all glad to be back to the comforts of home!